On March 12th 2018, delegation of ZAO CUMMINS KAMA (ZCK) visited DONGFENG CUMMINS(DCEC), mainly focused on specific operating methods and management standards of manufacturing, processe, quality, and product. The delegation consists of 5 people, leaded by workshop manager Victor Kiploks.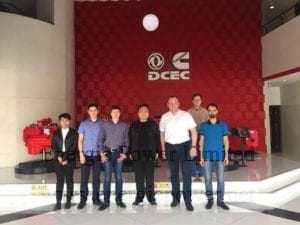 ZCK team visited Dongfeng Cummins West plant and production line. During the visit, guests constantly praised Dongfeng Cummins for its production capacity, modernised equipment, strictly professional but practical operating standards.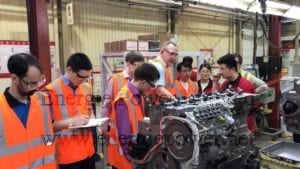 After the visit, ZCK team discussed and exchanged opinions with relevant Department of Dongfeng Cummins related to deep-seated problems in daily work of quality, manufacturing, and product departments.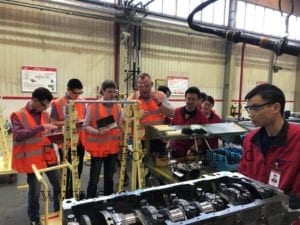 Viktor concluded after this visit: "As a workshop manager, I have visited many factories, whether Cummins or non-cummins; I am also very proud of our ZCK factory. However, Dongfeng Cummins, whether it is strict and detailed behavior standards, or 5S quality control and engine production, I can only use 'Amazing' to describe! DCEC process is a benchmark!"
ZAO CUMMINS KAMA (ZCK),  joint venture of Cummins and Kamaz, Russia's largest car OEM.
Dongfeng Cummins Engine Co., Ltd.(DCEC),  joint venture of Cummins and Dongfeng Motor Co., Ltd