The first reason— fuel supply system
1.The machine stoped because the fuel was used up or fuel tank switch closed.
2.Diesel fuel is not cleaned or rectly used without filtration &precipitation and it not replaced regularly.
3.There are impurities in the high-pressure fuel pipe, which make the needle valve parts of the injector wear and make the needle valve parts not close tightly, causing the high-pressure gas in the combustion chamber to burn out the needle valve parts.
4.There is water in the tank, because the proportion of water is greater than the oil, the water will slowly separate and deposit to the bottom. stay in the bend of the oil road or the filter, in addition to corrosion of the oil road, causing rust, will also affect the normal oil supply of the fuel system.
5.The plunger pair or outlet valve pair of fuel injection pump is seriously worn, and the sealing performance is worse.This will lead to lower oil pressure of the fuel injection pump, resulting in delayed fuel injection, insufficient fuel combustion, and ultimately lead to difficulties in starting the engine.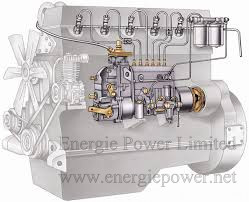 Second influencing factor —crank and connecting rod mechanism
1. The diesel engine lost water, causing the cylinder liner and piston to heat up and expand and become stuck.
2. Piston is broken.
3.The oil pump is severely worn and the oil supply pressure is insufficient,the inner cavity of the connecting rod journal is not cleaned regularly, and the oil outlet is blocked by sludge, causing tile burning and shaft holding accidents.
4.The cylinder head gasket is damaged. The oil and water channels are connected, the coolant enters the cylinder
5.The connecting rod bolt is broken, the balance shaft is broken or the crankshaft is broken.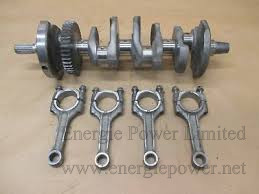 The third factor affected –Valve mechanism
1. The valve rocker arm and rocker arm seat are broken, and the valve cannot be opened;
2. The valve clearance adjustment screw and lock nut are loose or the adjustment screw is broken, causing the valve to fail to open;
3. The valve spring is broken, and the valve is broken.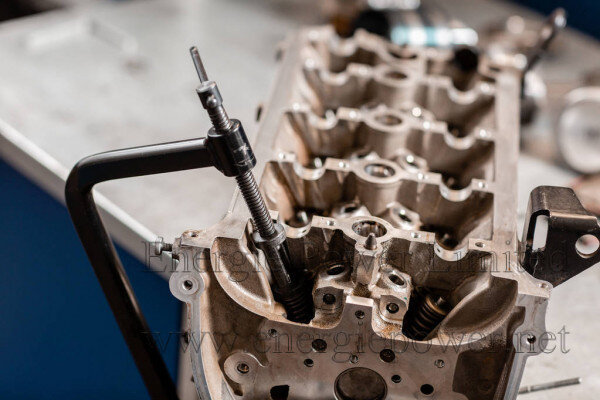 Whatsapp/ wechat: +86 177 1178 6673  Linkedin: Amy Chen
E: [email protected] Web: https://www.energiepower.net